ACCESSORIES FOR INDUSTRIAL MAKE UP TABLE CANOL LINE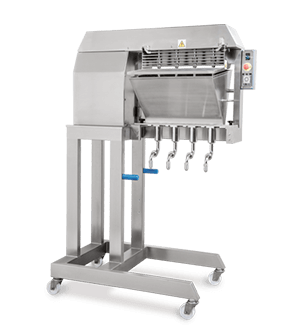 V/4F
Depositor with 4 vertical screws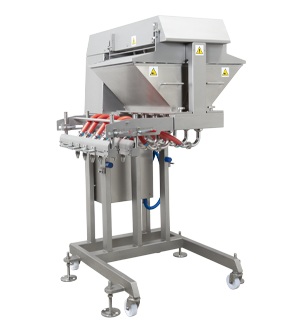 V/4C2
Depositor with 4+4 vertical screws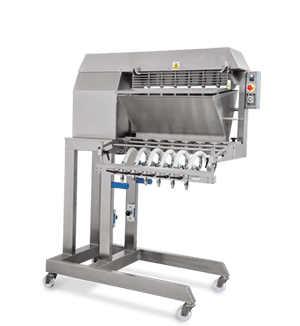 V/6F
Depositor with 6 vertical screws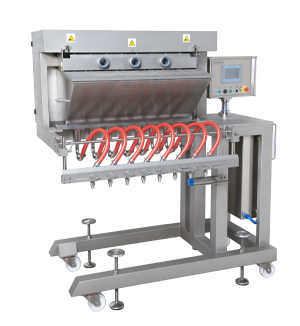 V/8F
Depositor with 8 vertical screws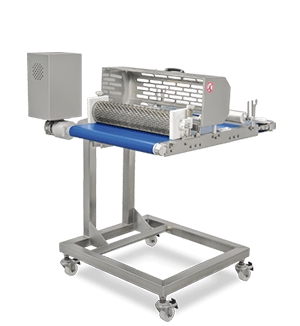 TS/0
Revolving upper belt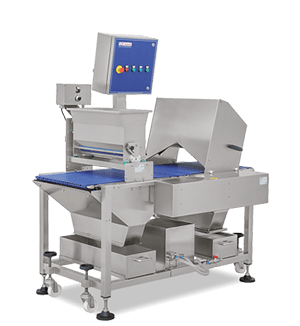 UDR/2R
Wire mesh conveyor with rotating disks with sugar or seeds dispenser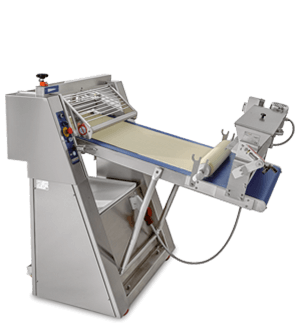 TCA-I
Independent gauging roller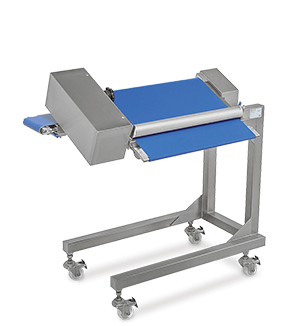 TRR/E
Scraps recovery belt
A-90E
Retracting panning unit
The industrial make-up table offers the maximum performance, capacity and flexibility in the production of confectionary products. Thanks to its high performance, solid construction allowing intensive work cycles, the highest standards of hygiene and high precision of operation, this industrial version of the make-up table is aimed at the most demanding bakery industry with high production standards and a wide range of products.
The make up table Mod. Canol-Line Industrial is equipped with a pneumatic or electric guillotine with high industrial construction standards that allows various types of cutting blades or dies to be fitted, even large sizes, to obtain a wide range of product shapes.
The industrial make-up tables are PLC-controlled and programmed via touch screen with the possibility of storing and recalling programmes and parameters to manage the various work functions.
Some available accessories are:
Pneumatic or electric guillotine
Electric screw depositors with 4 to 12 outputs
Pneumatic or electric depositors
Gauging roller with flour duster
Scraps recovery belt
Wire mesh conveyor with rotating disks humidifier and sugar or seed dispenser
Revolving upper belt
Spreading conveyor
Product panning system
Other accessories upon customer request
As in the TOP version , the INDUSTRIAL version of the make up table features the elevated position of the electrical cable duct with plugs for connecting all accessories and components controllable from the touch screen control panel and managed by the PLC. These production lines are available in standard versions with useful widths of 600 mm , 800 mm , 1200 mm.
Technical features:
Innovative technology
High productive performance line
Flexible design for a wide product range
High reliability
Industrial structure for intense working cycles
The motors are controlled by electronic speed variators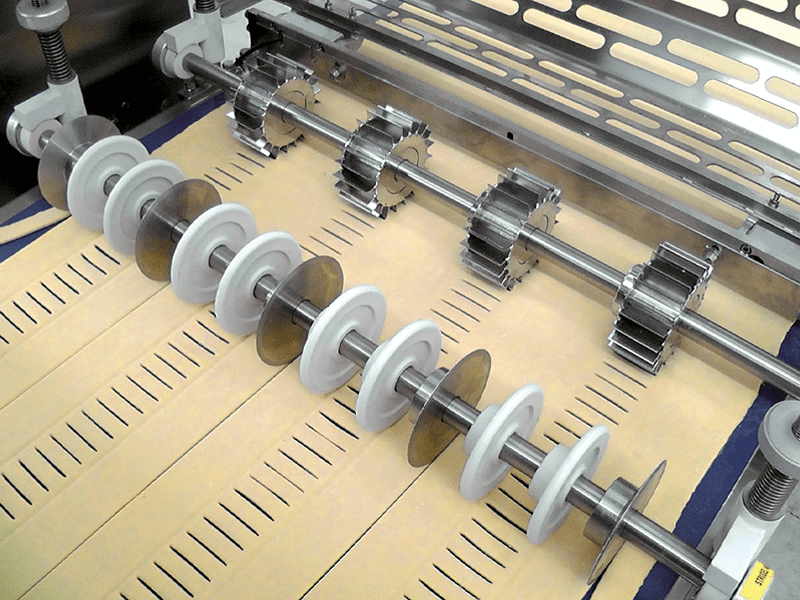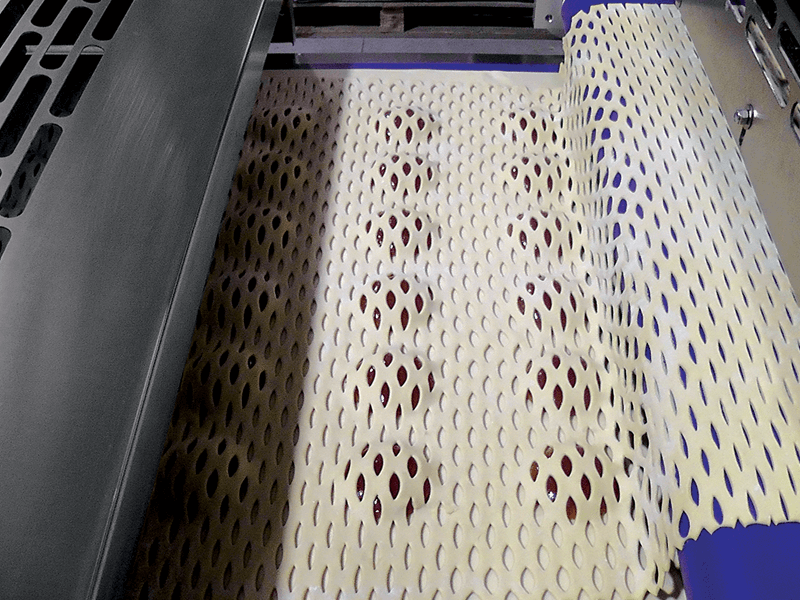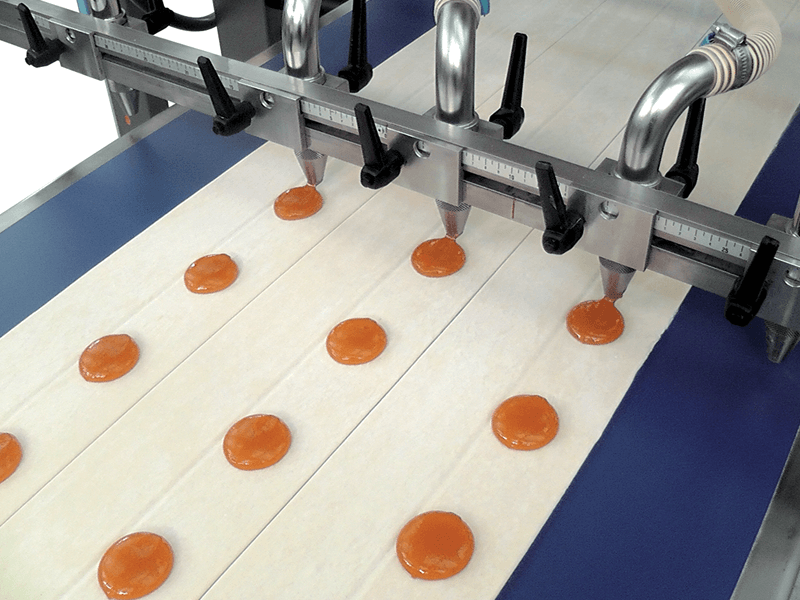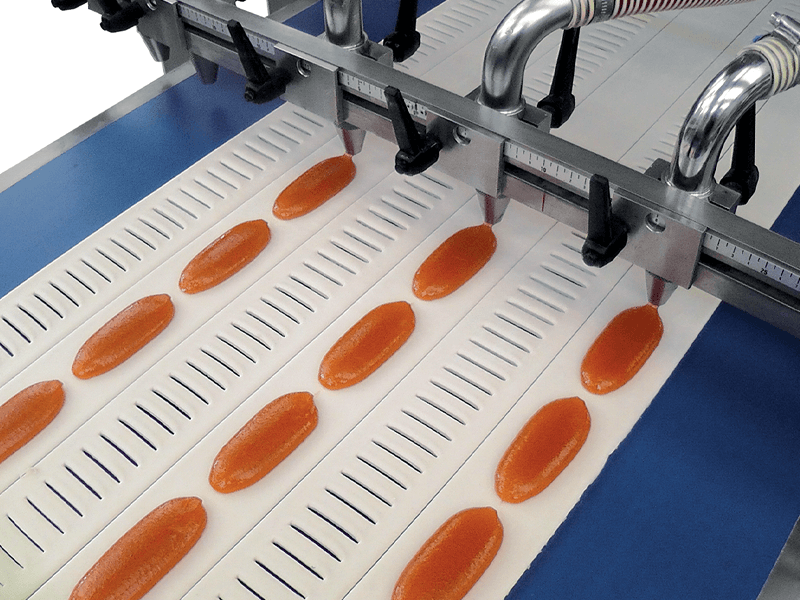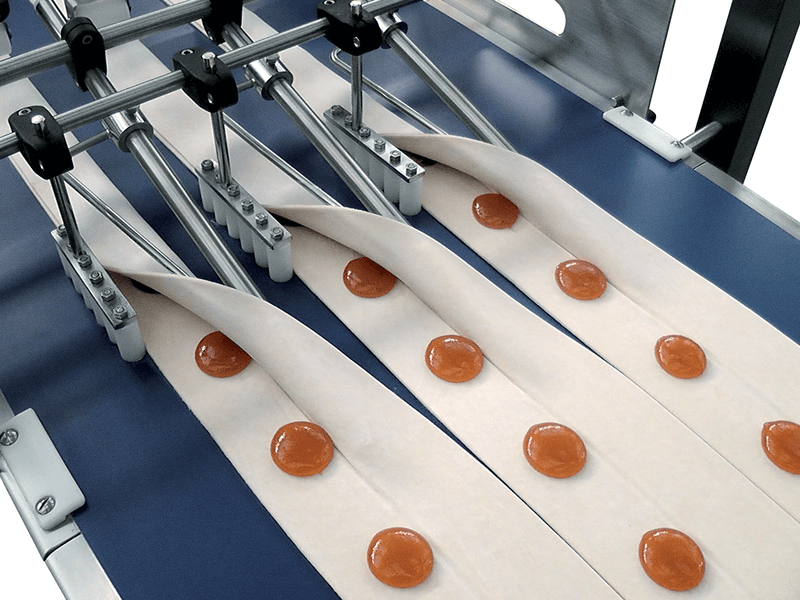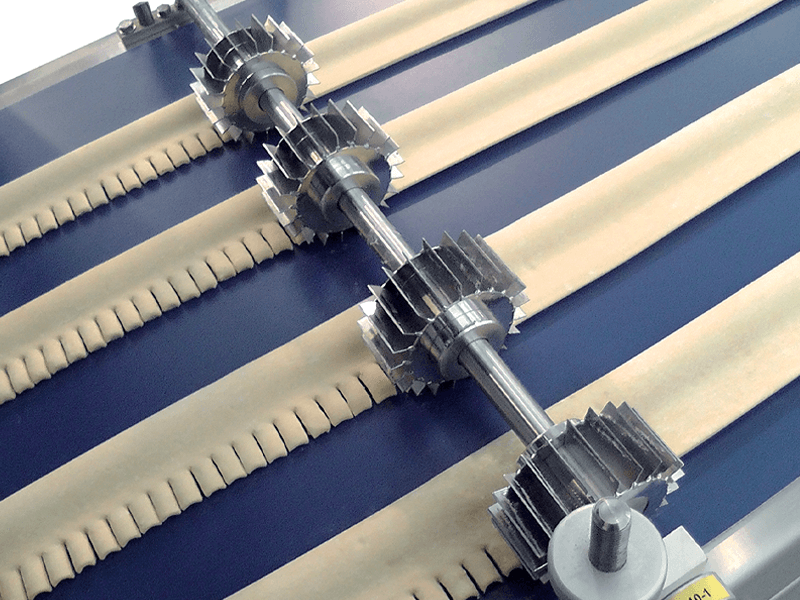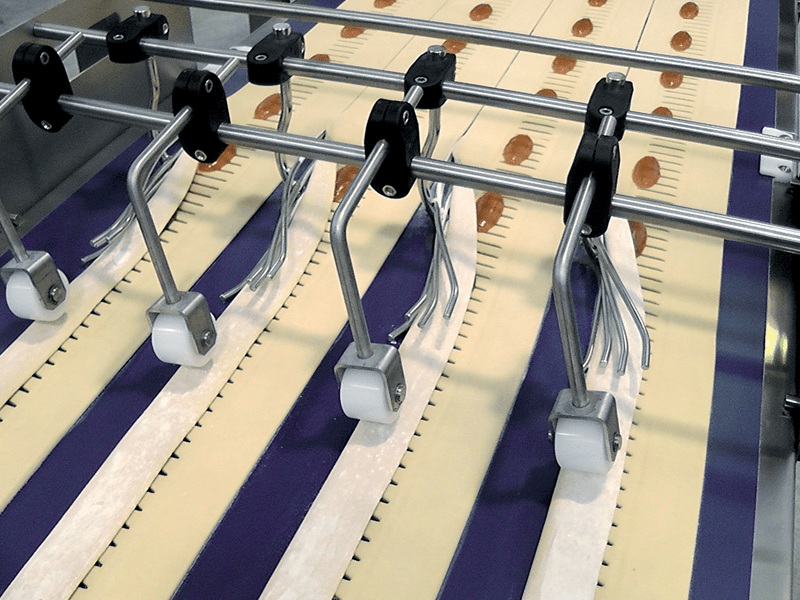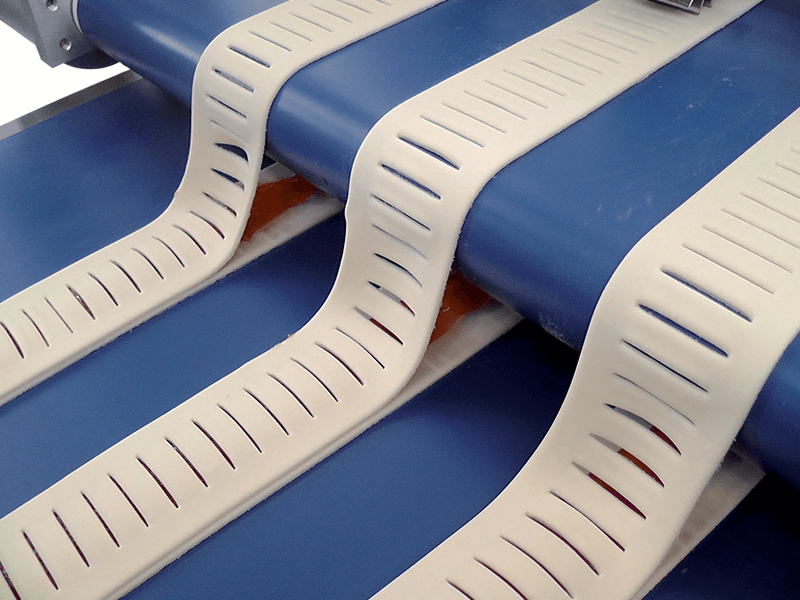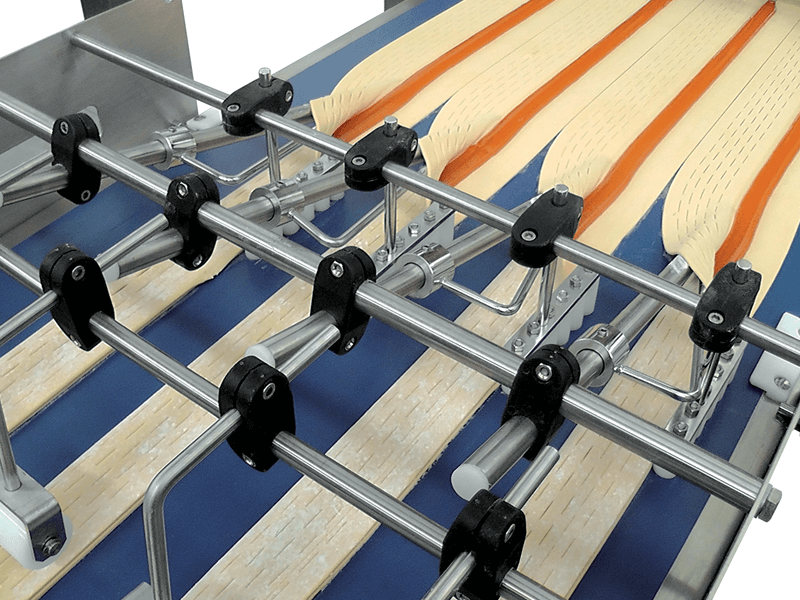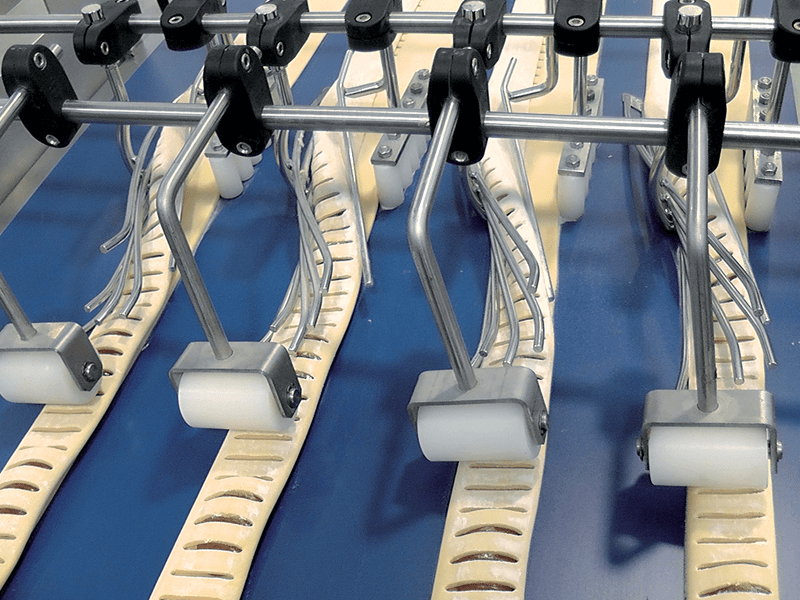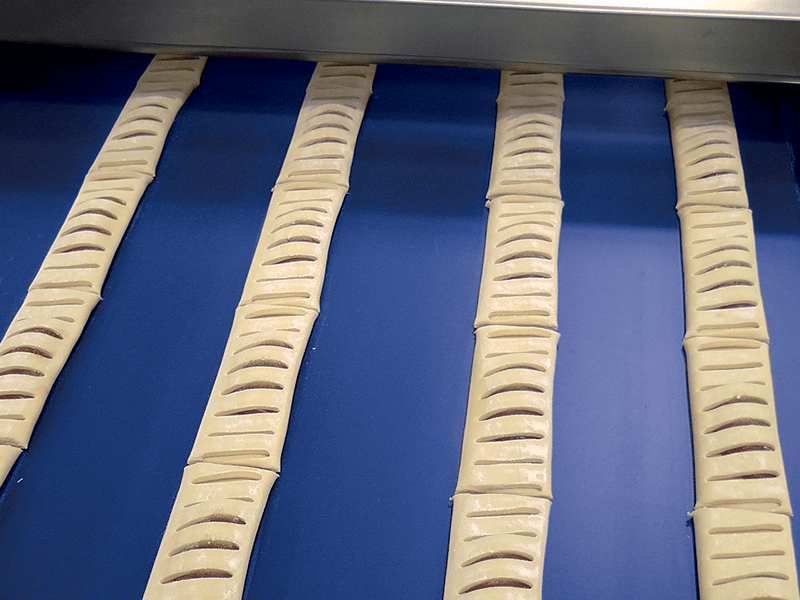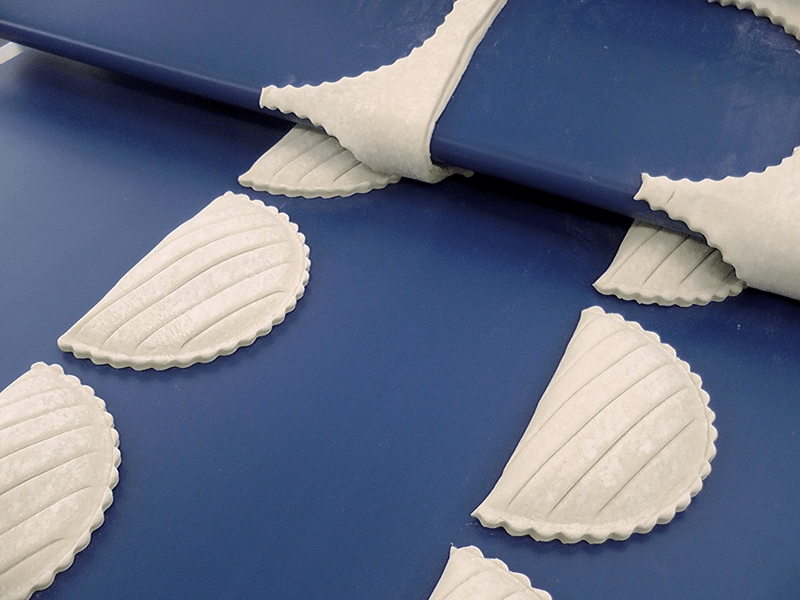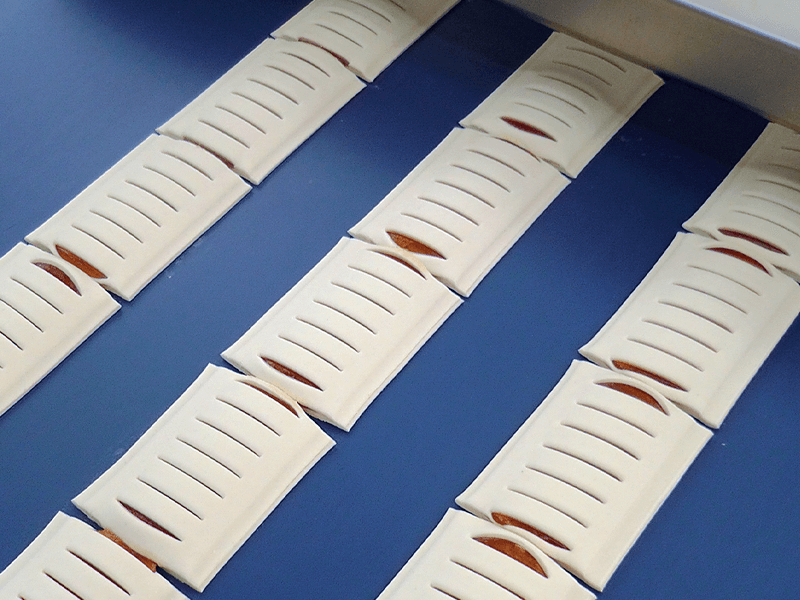 DIMENSIONS
Conveyor belt width:
650 mm / 850 mm / 1250 mm
Conveyor belt length:
5500 mm
6500 mm
7500 mm
8500 mm
9500 mm
10500 mm
11500 mm
12500 mm
EXAMPLES OF FINISHED PRODUCTS