The horizontal  injecting machine is suitable for filling baked pastry products such as croissants, brioches, berliner, eclairs, cream puffs, cannoli, etc.
Products are injected by the horizontal movement of injection needles fed by vertical augers installed inside the machine hopper.
It is possible to use different types of fillings such as creams, jams and chocolate creams . It is also possible to choose the quantity and mode of filling whether 'spot' or 'line' to be performed within the product.
The production capacity of injecting machines depend mainly on the number of outlets and needles fitted in the machine, the time taken to load the products, the amount of filling and the type and size of product.
Canol injecting machines are equipped with slatted belts specially manufactured to suit the size and type of products and easily replaceable, which allow the product changeover in a short time.
Thanks to dedicated sensors, it is also possible to detect the presence of the products to be filled on the conveyor belt and therefore to carry out the filling process only when there are products on the belts.
The simple use of the Canol injecting machines guaranteed by an easy and intuitive man-machine interface combined with fast product changeover management make these machines extremely flexible and suitable for filling different types of products.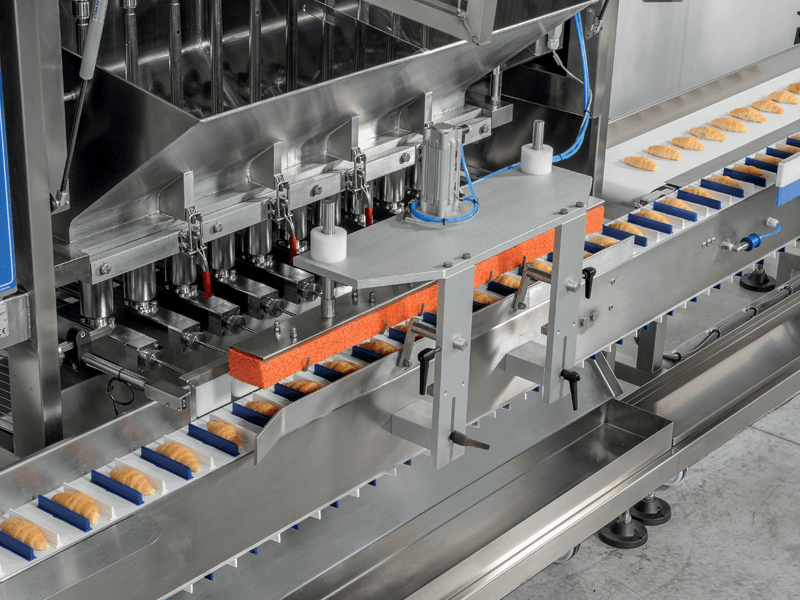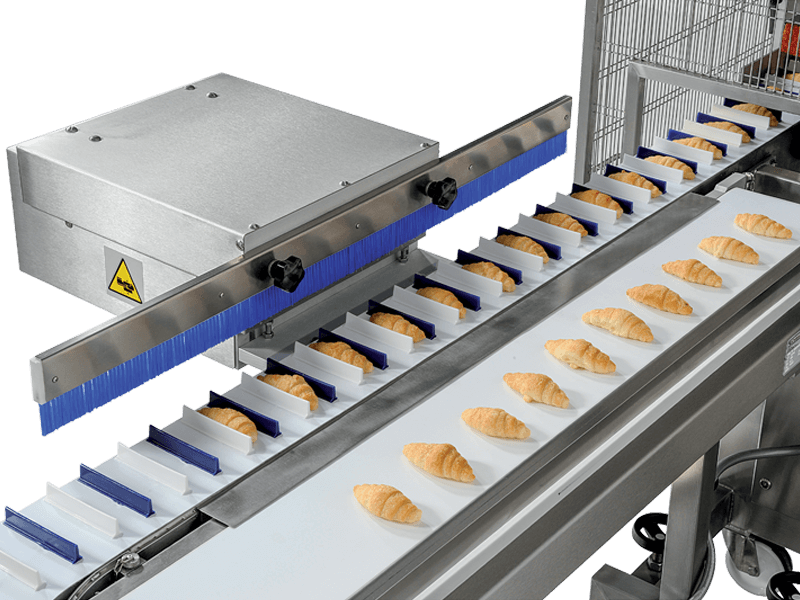 | | |
| --- | --- |
| NUMBER OF NEEDLES | 12 NEEDLES |
| HOUR PRODUCTION | 7200 pcs/h |
| MAXIMIUM WIDTH OF THE PRODUCT TO FILL | 90 mm |
| MAXIMIUM LENGTH OF THE PRODUCT TO FILL | 200 mm |
| FILLING MODE | SPOT - LINE |
| QUANTITY OF FILLING PER NEEDLE | 5-60 gr |
| HOPPER CAPACITY | 95 lt |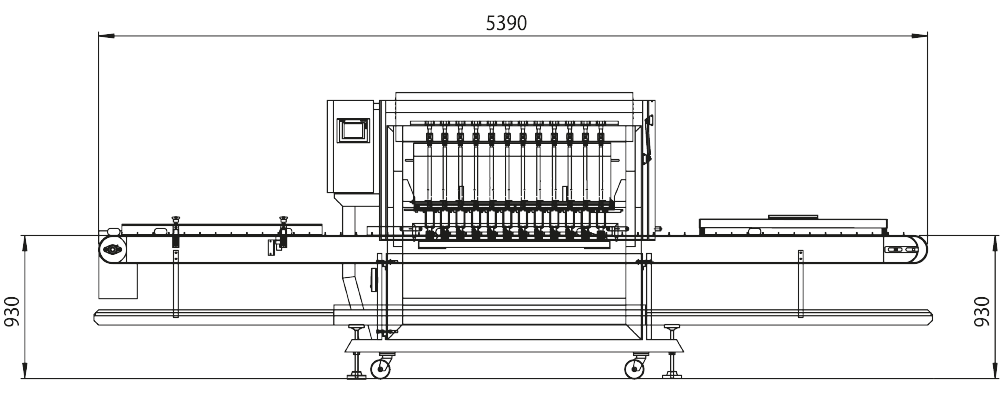 SOME EXAMPLES OF FINISHED PRODUCTS