The LAMI TOUCH automatic are very modern dough sheeters suitable for rolling a wide range of dough types to  very low thicknesses.
The Lami Touch sheeters were designed for intensive use and for laminating a high quantity of dough per day, typical requirements of medium and large production bakeries, so that they can also meet the needs of the large confectionery industries.
The touch screen and the intuitive operation and program setting system make programming and use extremely simple and fast.
It is possible to set up 50 sheeting programmes with different working cycles sequentially , programming  starts, stops, closings and openings of the sheeting cylinders according to your own requirements.
Programmable devices for flour dusting and for rolling the dough strip on a rolling pin further reduce the sheeting processing times.
LAMI TOUCH dough sheeter features a reinforced industrial-grade structure made of high quality materials and components such as stainless steel and aluminium.
Technical  features : LAMI TOUCH 2000
Cylinder opening: 0.2 – 60 mm
Cylinder diameter: 84 mm
Touch screen programmes: 50
Variable belt speed from 20 to 85 cm/sec
Sequential working cycles: 4
Belt width: 650 mm
Belt length: 2000 + 2200 mm
Colour touch screen display
Automatic dough winder
Programmable  and adjustable flour duster
Sturdy industrial frame
Machine mounted on wheels and support feet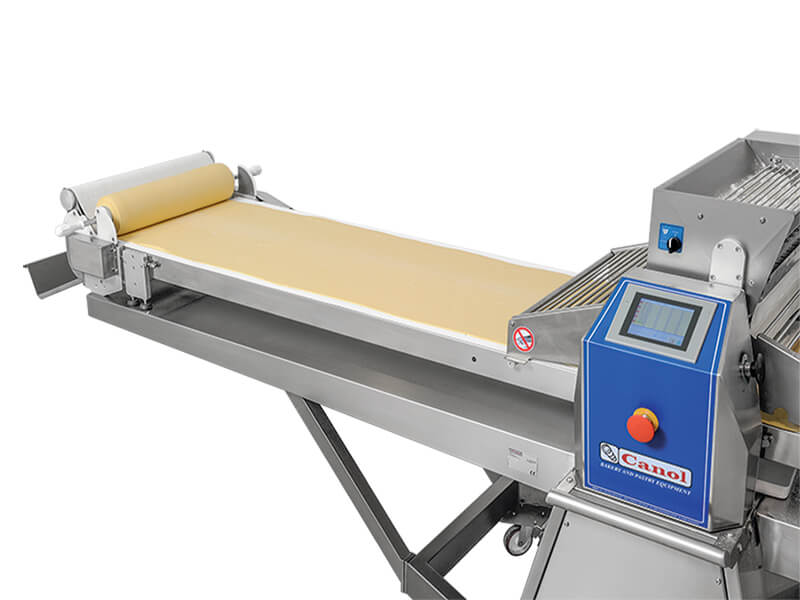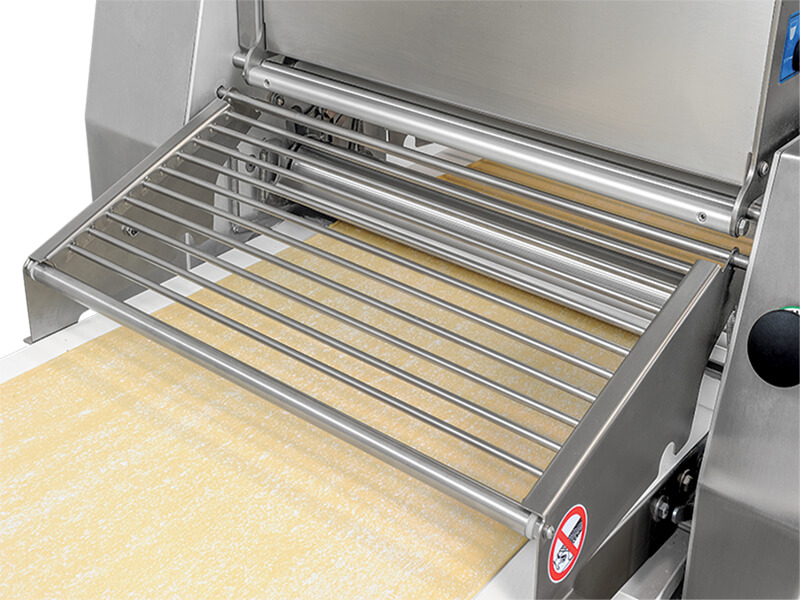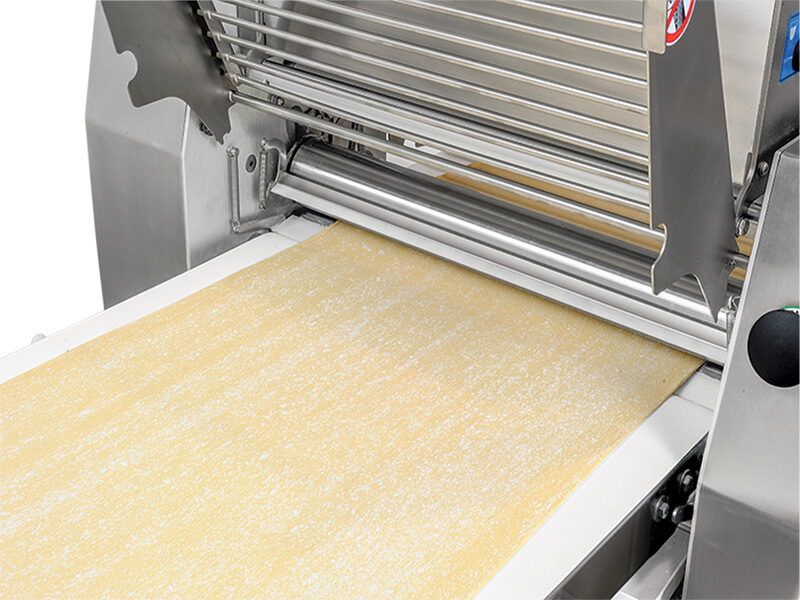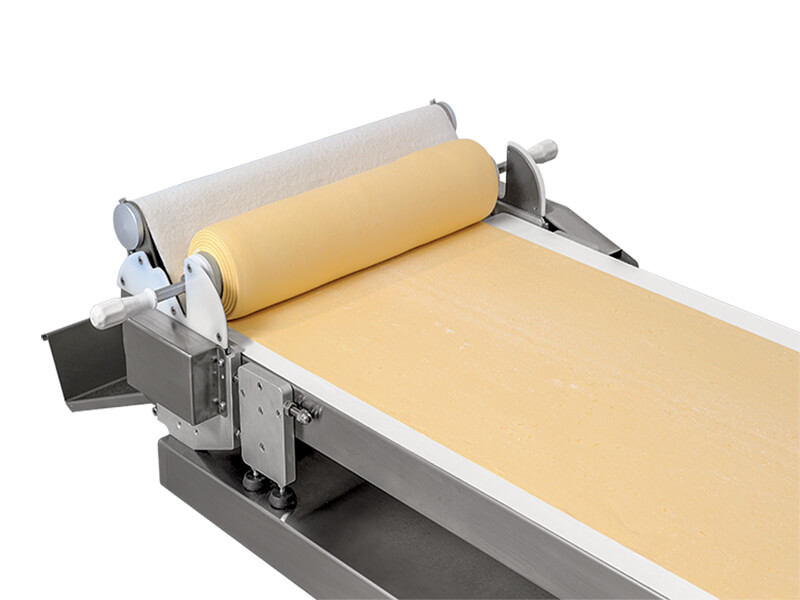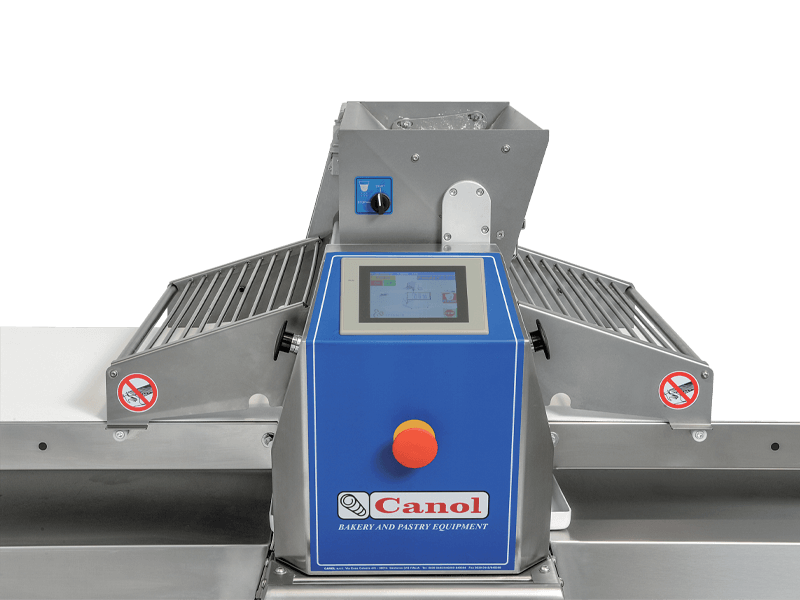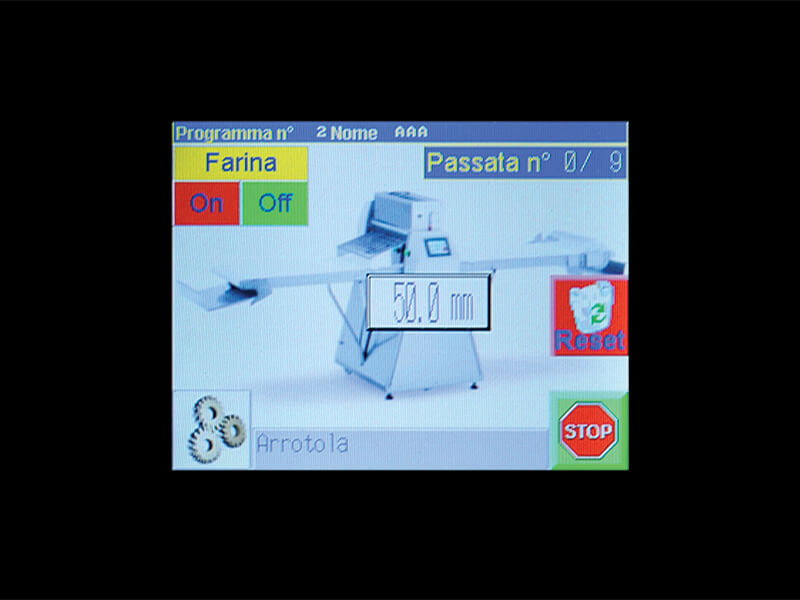 TECHNICIAL DATA AND MEASUREMENTS