The vertical injecting machine is suitable for filling baked pastry products such as croissants, brioches, muffins, plumcakes that are in transit on a conveyor belt.
Products can be injected and filled both vertically and horizontally by vertical and horizontal movements of the injection needles fed by the dosing pistons placed in the dosing head or by vertical screws installed inside the machine hopper.
Different types of fillings such as creams, jams and chocolate creams can be used thanks to the heated hopper option and continuous filling stirrer  that allow a wide range of fillings to be injected.
The vertical injecting machine can be supplied with a double dosing head for greater production capacity and also with the possibility of independent adjustment and dosing for each individual outlet, which allow the product to be filled only in its presence  thanks to dedicated sensors that detect the presence of the product.
The company Canol is able to offer injecting machines of  different widths from 600mm up to 1600mm and other widths on request.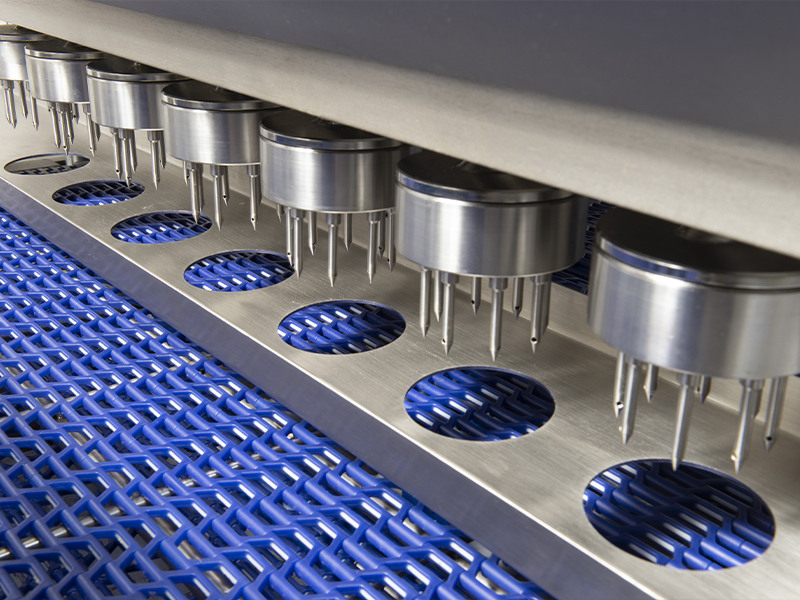 SOME EXAMPLES OF FINISHED PRODUCTS