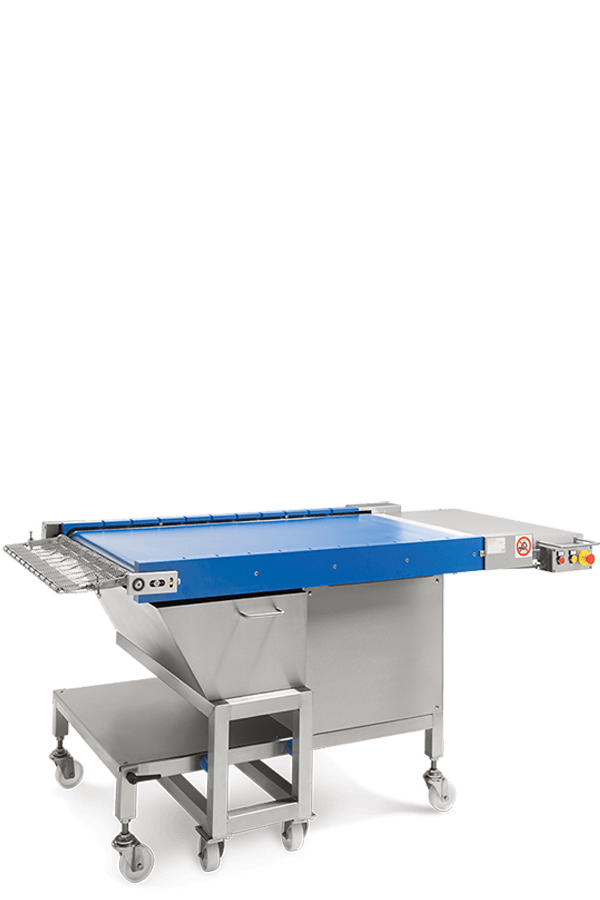 FRYER LOADER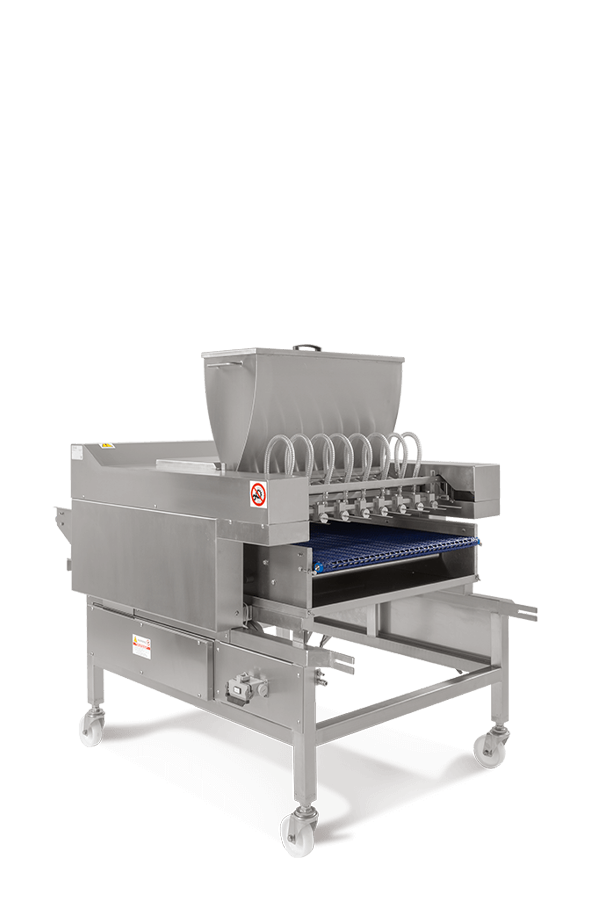 FILLING UNIT FOR BERLINER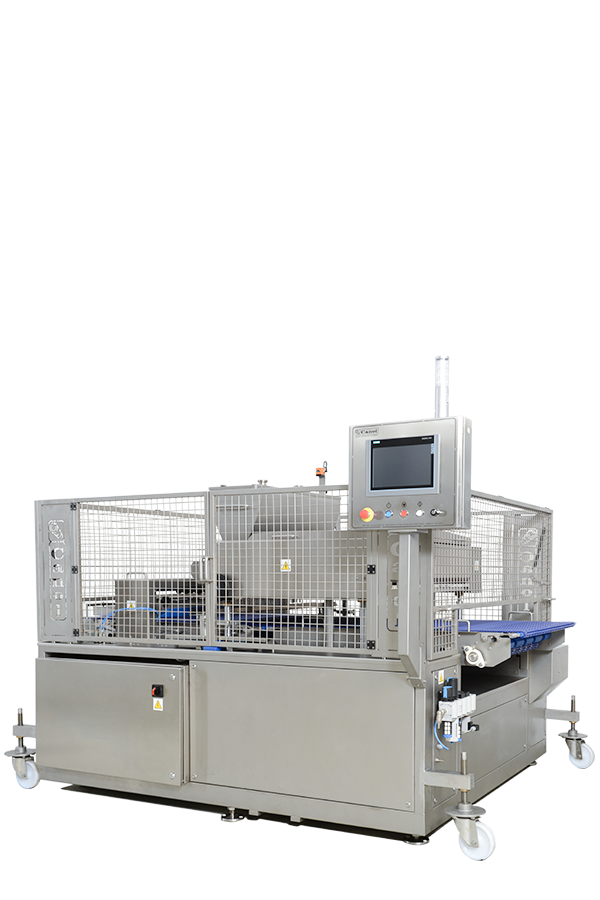 FILLING UNIT FOR BERLINER AND DONUTS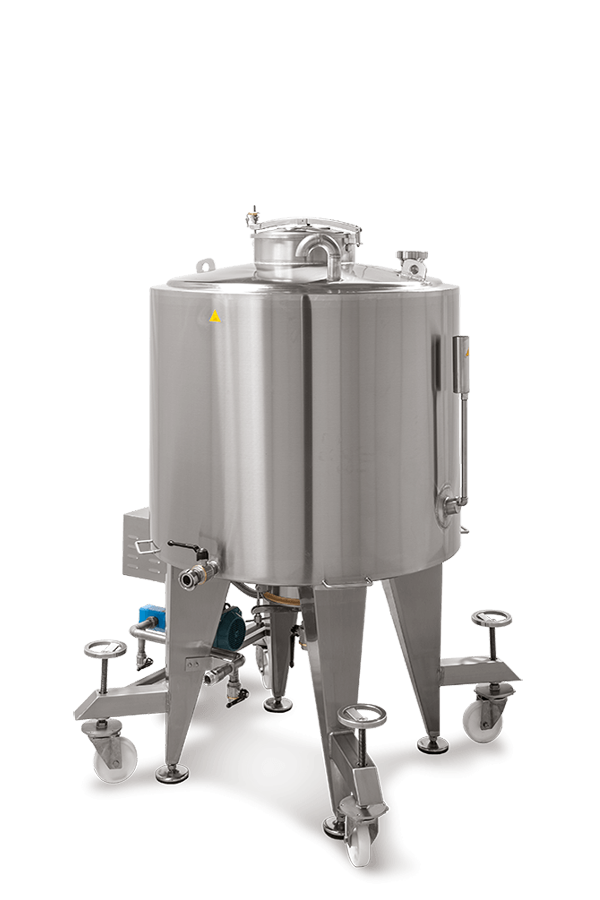 DECANTING OIL UNIT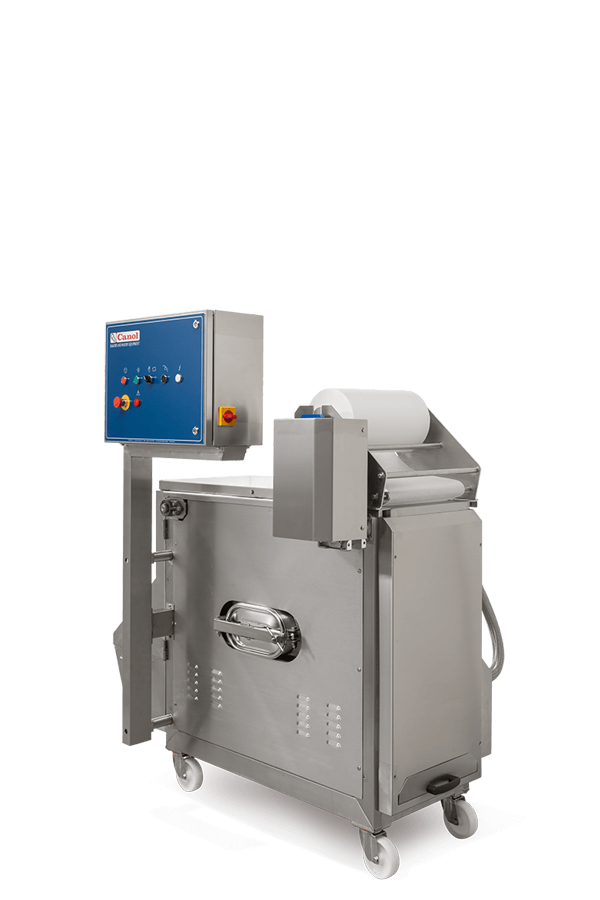 CONTINUOUS OIL FILTERING UNIT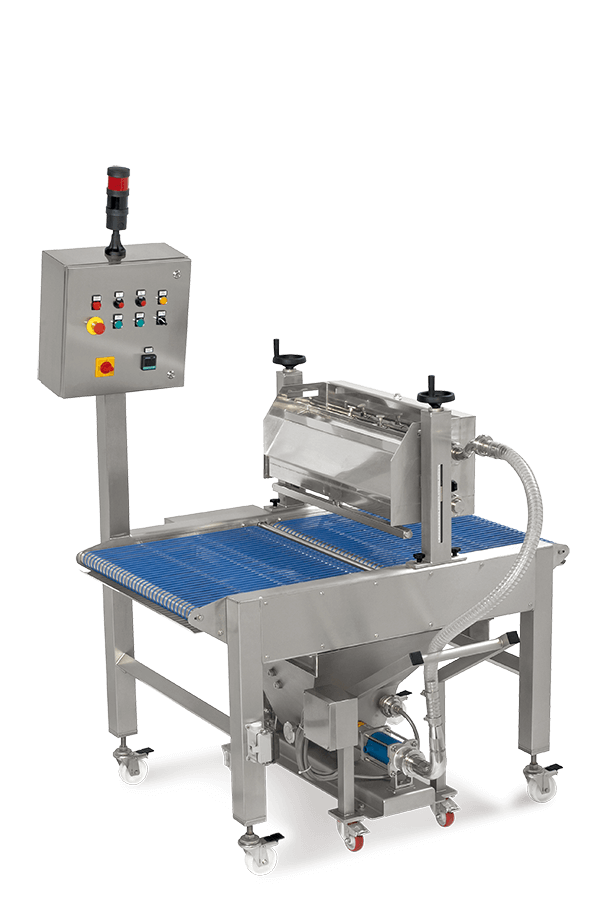 GLAZE-COATING MACHINE
STANDARD FRYERS FOR BERLINER AND DONUTS
Canol fryers are designed and built for continuous frying of products such as berliner, doughnuts, donuts and similar products which are fried alternately on both sides.
The production capacities of Canol fryers depend on the size of the product, the frying time and the size of the machine.
Depending on customer requirements, fryers can be equipped with the following heating systems:
– electric heating by means of electric resistances
– natural gas or LPG heating by means of modulating burners
– heating by diathermic oil exchanger (thermal oil)
The products to be fried are deposited in the fryer by means of a belt feeder, using trays with already leavened products, or by integrating an automatic leavening cell into the frying line.
In the fryer, products can be turned one or more times during the frying process according to customer requirements, and once frying is complete, they can be filled and sugared using our own injecting and sugaring stations. Injection of the products can be horizontal type as for berliner or vertical type for products such as doughnuts and donuts.
The Canol fryers are equipped with a device for maintaining a constant oil level inside the frying tank and can also be optionally equipped with a continuous oil filtering unit and a tank for storing and decanting the frying oil itself.
The company Canol is able to offer frying lines in different widths from 800mm up to 1000mm and with variable lengths depending on the production capacity required by the customer.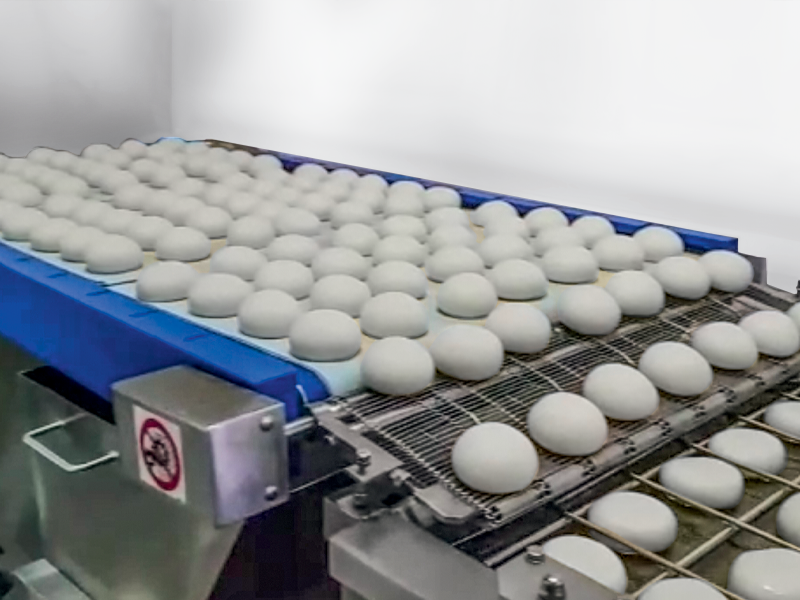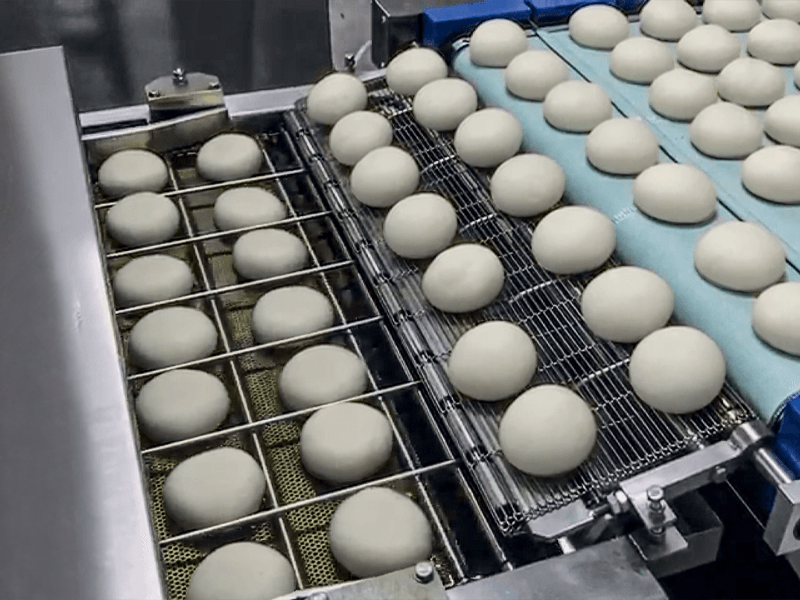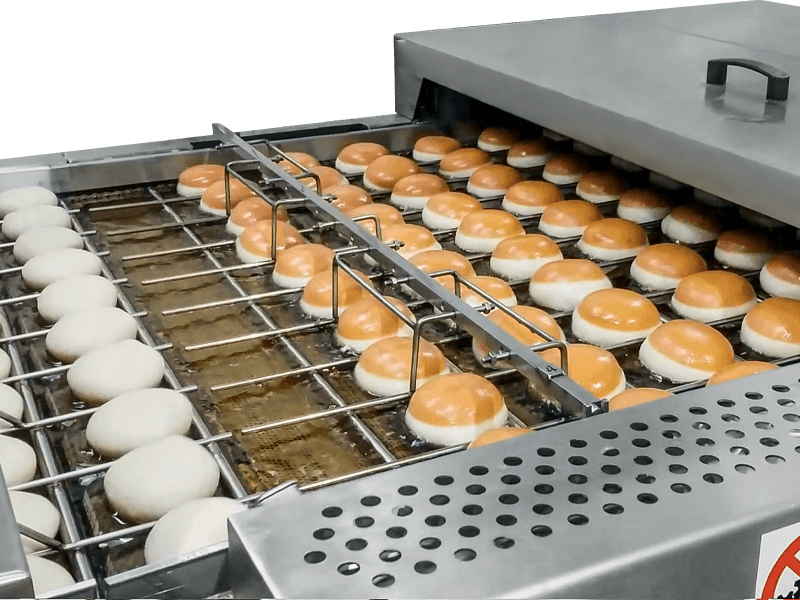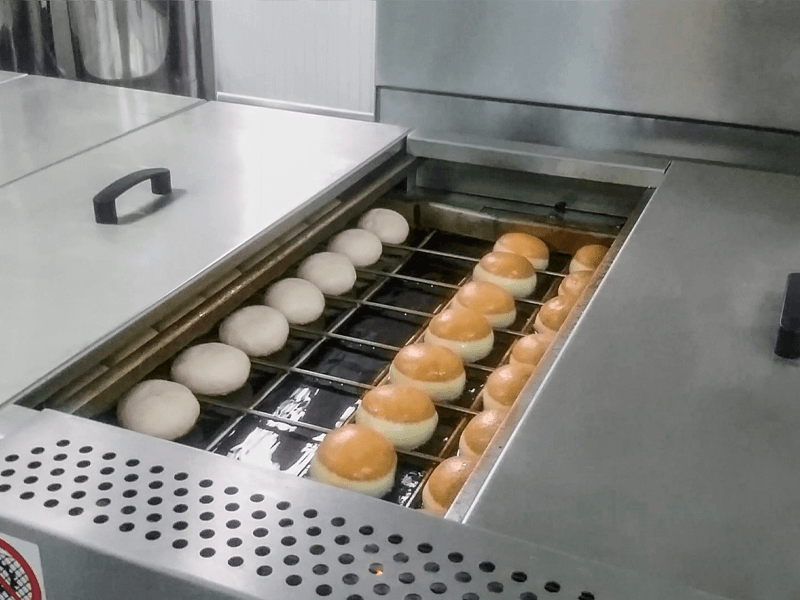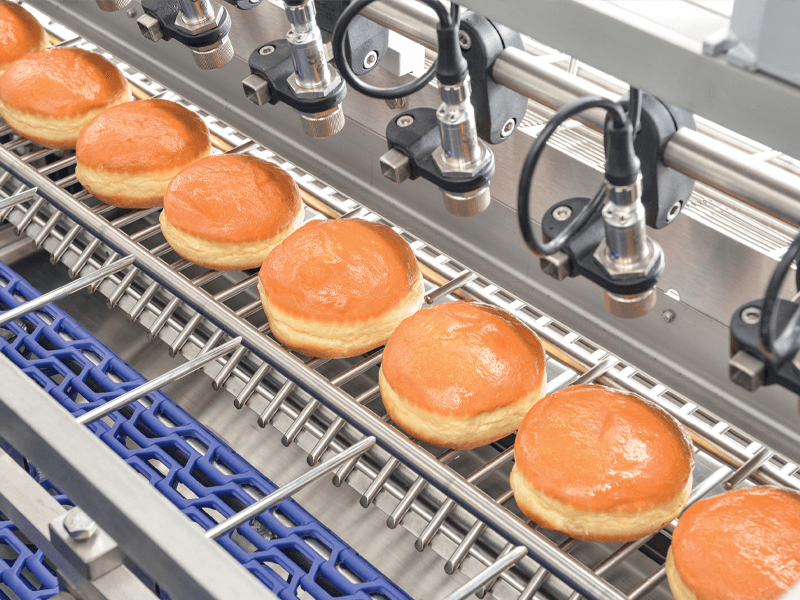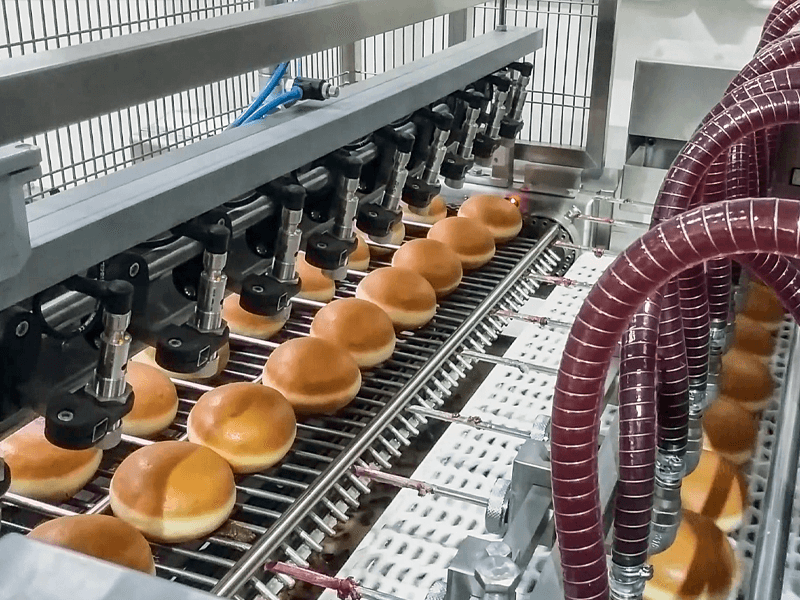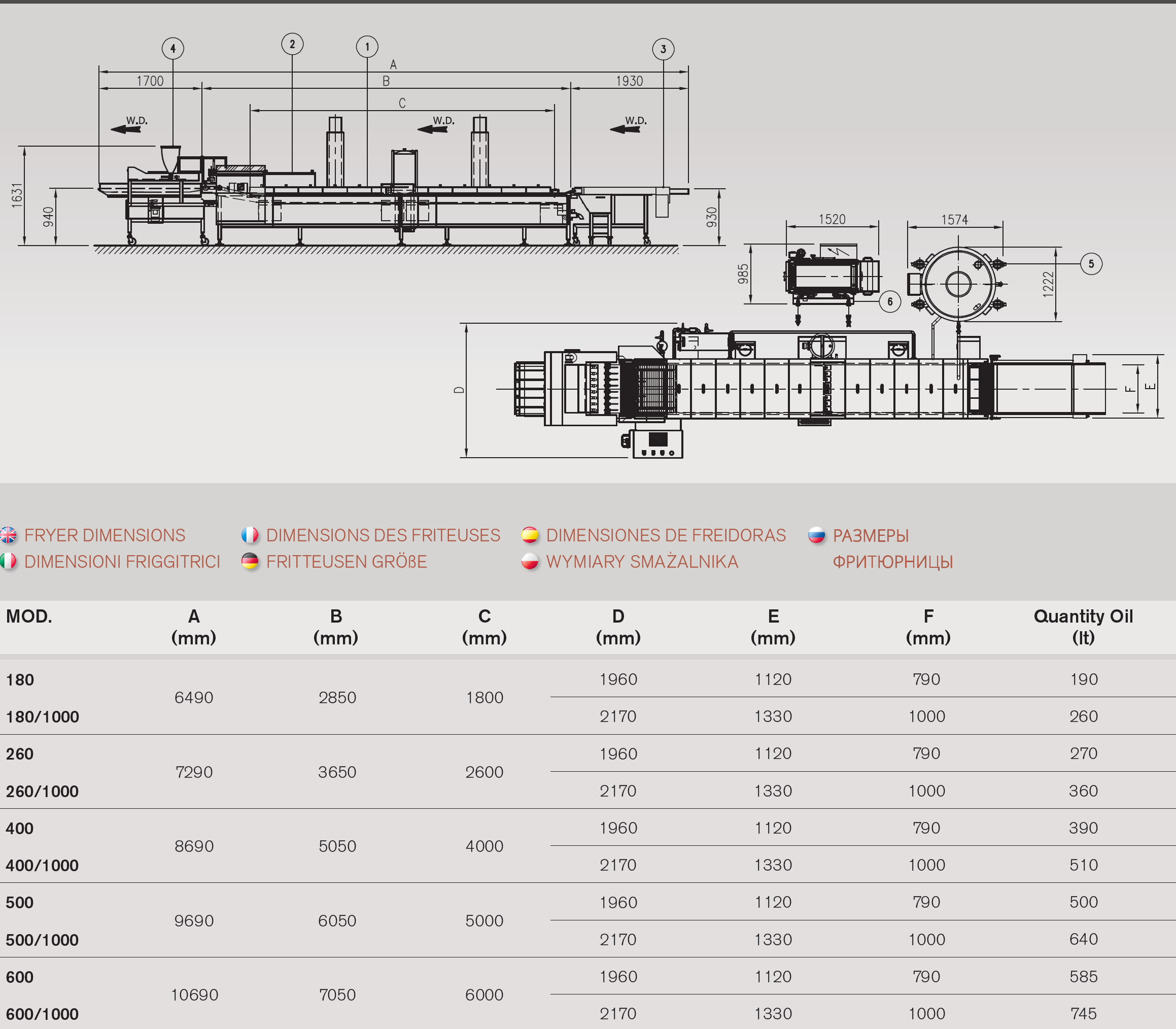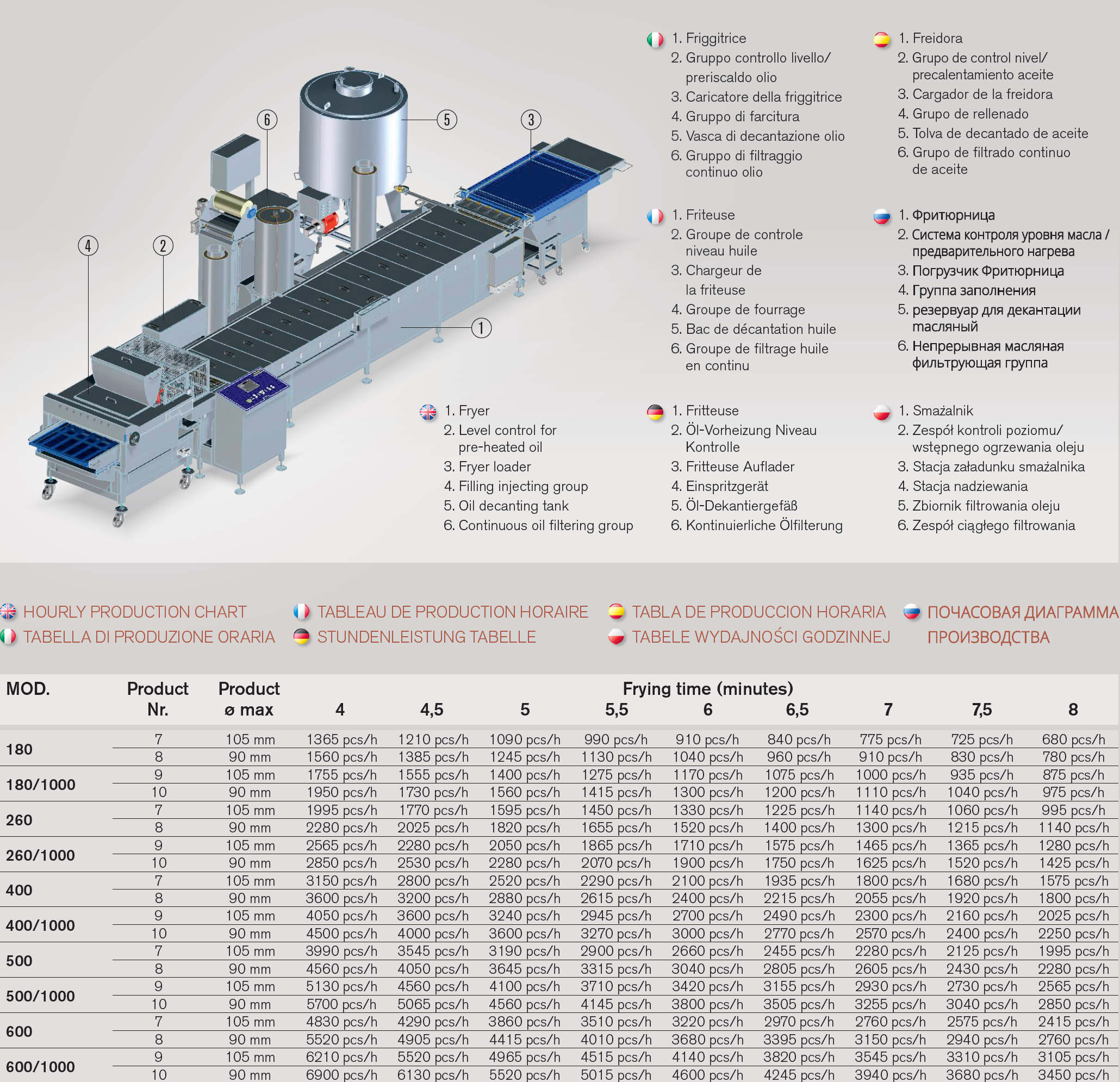 SOME EXAMPLES OF FINISHED PRODUCTS